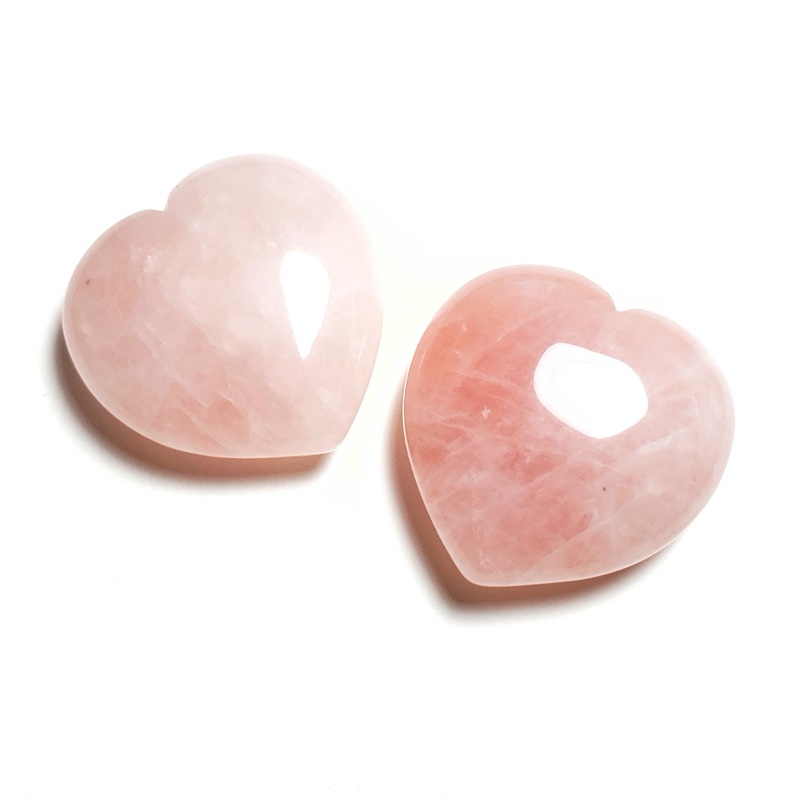 Rose Quartz Puff Heart Spa Stone (1 piece)
Model: SHRQ0006
Australia , Canada , China , Hong Kong , Japan , Macau , Taiwan , United Kingdom , United States
Product Description
Brings into your beauty routine with the soothing and loving energies of natural rose quartz.
-Reduce puffiness
-Reduce dark circles and spots
-Improve skin elasticity and reduce fine lines
-Increase blood circulation
-Promote cell turnover for healthier glow
Directions of use
After applying oil or serum, gently glide the quartz along your face by upwards movement and towards ears for 1-2mins
Tips of use
-Warm it up by dip in warm water for few minutes to help better absorption of facial oil or serum
-Put in fridge few minutes before using to help reduce puffiness and dark circles
-Best to use in the morning, cold to reduce puffy face
-Use warm to helps penetrates products at night before sleep
App. Size 45x45x20mm
Rose Quartz Facial Soothing Tools are made with natural stone and finished by hand, each piece has their unique color tones and pattern, the difference in appearance due to natural properties will not affect the use and energy of the products.
(Also due to hygienic concern, return request will not be accepted due to these reasons.)
Order this product, you will get a unique piece of Rose Quartz Soothing Tool.